Gov. wants to know if you're "done venting" yet
You could practically hear the eye rolling as he stared at his watch.
It's hard to say when that might be; are we "done venting" about the horrendous cuts to the university system? Are we "done venting" about skyrocketing charges at the Pioneer Homes? Are we "done venting" at incompetent, partisan cronies, and conservative talk radio hacks making six figures? Are we "done venting" about disingenuous promises used to get into office? Are we "done venting" at extreme cuts to Medicaid, homeless services, pre-K, agriculture programs, and public safety? Thumbing his nose at the Constitution and rights of workers? Are we "done venting" about how our governor is defending funneling over a billion dollars a year in tax credits to oil companies while the rest of Alaska just has to suck it up? I don't know. We're all just like: vent, vent, vent. When will we ever stop?
An easier question to answer is the "what are Alaskans willing to do?" part. That, they've made pretty clear.
ONE MORE VENT…
The administration hasn't actually announced it yet, but the next big money-saving move on the part of the Dunleavy administration is to cut about $100 a month in benefits from Adult Public Assistance recipients. According to the state these payments are for "needy aged, blind and disabled Alaskans to help them remain independent." What better way to help them remain independent than cutting their already meager benefits? Right? Or maybe this is just another good-faith conversation starter to see what they're willing to take. I'm sure the governor hopes that the blind, needy, elderly and disabled get done venting soon. As usual reporter Dermot Cole is tracking the current misdeeds at dermotcole.com.
NEVER MIND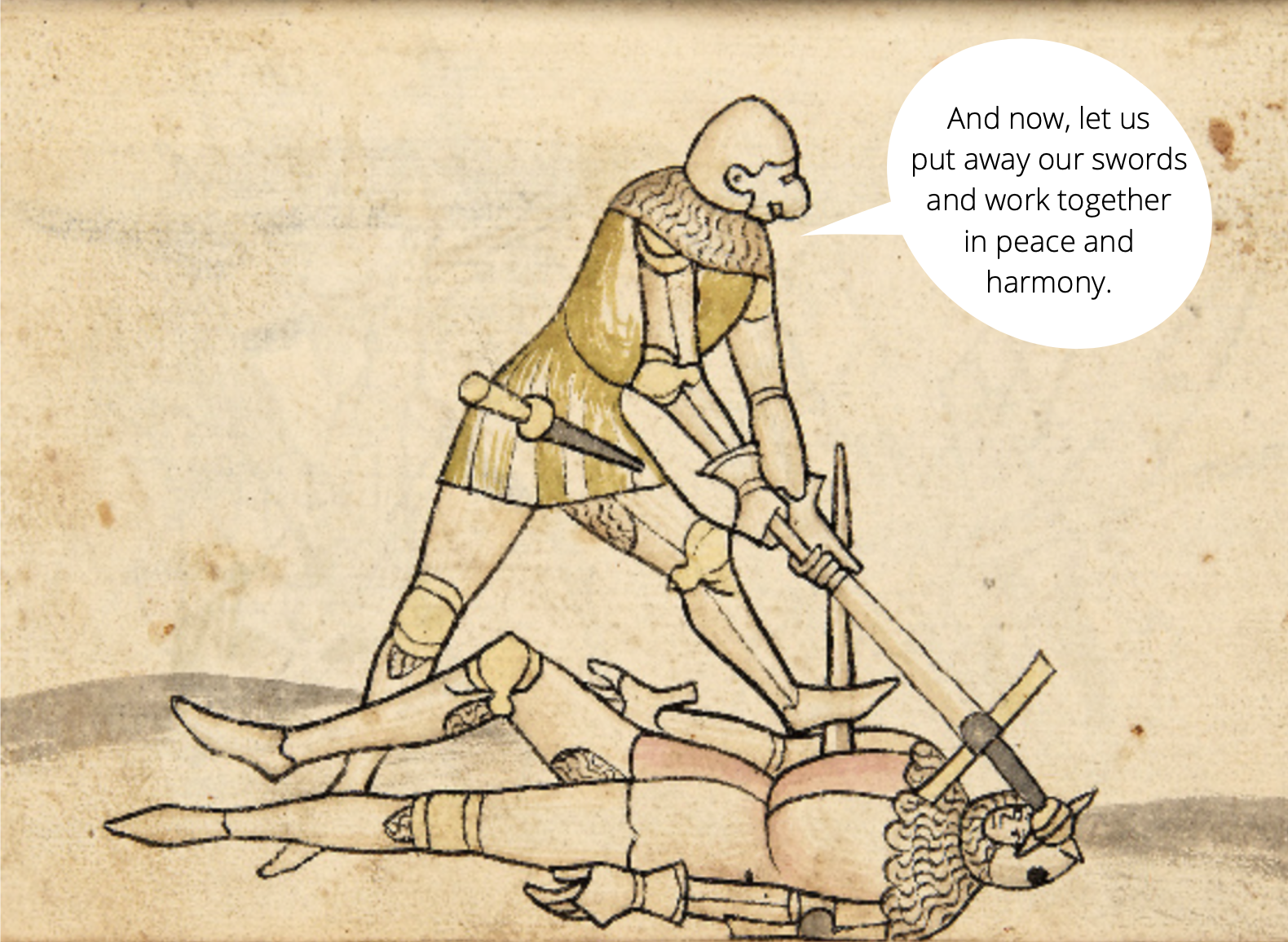 Republican Lance Pruitt, House Minority Leader, Dunleavy sycophant, and husband of Dunleavy's recently-booted communications director Mary Ann Pruitt, has decided to join the governor in his furious backpedaling strategy. He spent the entire legislative session trying to sabotage efforts to roll back Dunleavy's budget vetoes, including leading his merry band of malcontents to the Wasilla Middle School for a pretend special session. He spent his time as leader sniping at his colleagues in the majority at every turn. But now that he senses a tough challenge from Democrat Liz Snyder, he's suddenly decided that maybe he wants to become a statesman. This involves telling other legislators to just pretend like all that other stuff never happened. [cue Kumbaya music] "What I would like to see is us putting our swords down and recognizing that we're all Alaskans, and we have different ideas, and different ways of going about it, but together we can get through this challenge," Pruitt said to the Alaska Municipal League's Annual Local Government Conference. Indeed. Now that he's run everyone through with HIS sword, he's ready for everyone else to make nicey-nice and put theirs away.
THE OTHER PRUITT
At least one Pruitt is out of the governor's inner circle, in case you missed the memo. Mary Ann Pruitt will no longer be making a cool $15k a month to implement the governor's inexplicable and ineffective comms strategy. You may remember how she arranged for a bizarre interview conducted by an Alaska "student" (who turned out to be the son of two Dunleavy commissioners) at a table with an enormous bowl of oranges – where the governor sat and answered scripted softball questions to post on YouTube.
Well NOW, former right-wing radio host Dave Stieren (who's making a mere $11k a month as a "community relations liaison") has taken over and is interviewing the governor himself, with a new series of scripted softball questions and calling it a "News Update." But no oranges this time. You get what you pay for, I guess.
FULL HOUSE
(Randomly chosen image from randomly chosen Facebook page in Gillis' "liked" section. There were dozens more that would have done the job.)
The newest member of the House, hunting guide Mel Gillis (R), was sworn in this week. He replaces Josh Revak (R) who got appointed to the Senate after the death of Sen. Chris Birch (R). This will make the third legislator hand-picked by the governor who will be headed to Juneau in January – Rep. Sharon Jackson, Sen. Josh Revak, and now Gillis. His political experience? According to the Anchorage Daily News, "In the 1980s, he became involved in the political fights over the Alaska National Interest Lands Act. He has stayed involved with the politics of big-game hunting in Alaska in the decades since." He's also decided to caucus with the House Republican Minority. He has "liked" many political pages on Facebook including: Breitbart, Drain the Swamp Alaska, Pro-Life Alaska, the NRA, Ben Shapiro, and a variety of other pages like 'Conservative Guy' that post non-stop Obama conspiracy theories, angry feminists, evil Democrats, puerile doctored photos, and Russian propaganda. This should be fun.
Comments
comments